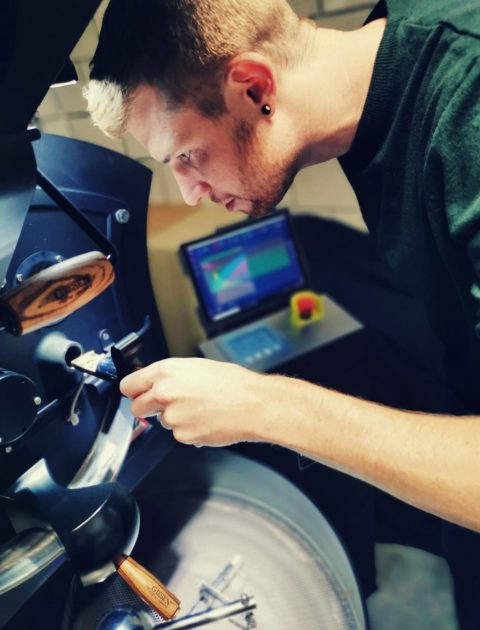 The face behind "Rebl Coffee"
A few years ago I discovered the "coffee scene" in Belgium. After running my specialty coffee bar in beautiful Limburg, it was time to take this experience to the "next level".
A trip to the coffee paradise on earth, Australia, brought the passion for this craft even more to light.
Soon after my return, I invested in a beautiful W6A Giesen which is now shining here at home. A conscious choice for a smaller "roaster" to guarantee the quality of our coffee.
This quality is what Rebl Coffee stands for. I search, With my Ikawa sample roaster, for the right green coffee bean before I decide which beans to buy.
Let me give you the best coffee experience so that your passion becomes as big as mine.